About Our Tour Guides



Joycelyn Cole, Owner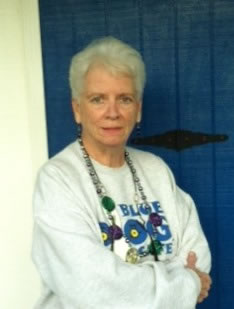 Tour Operator, City of New Orleans
Native of New Orleans
M.Ed., retired public school teacher
Completed tour guide training at:
Friends of the Cabildo
Delgado Junior College
Save Our Cemeteries

Our Guides
Schedule a Tour with Us
Experience new Orleans with a knowledgable and friendly guide. We'll walk the city with you, and we're more than happy to step on to your bus and everything you want to know about the areas you choose to see.
We welcome volunteer and/or student groups with generous discounts. We also offer a discount for any group of ten or more traveling together.
If you have any questions, or if you're ready to reserve your tour, don't hestitate to contact us at 504-914-2039 or info@tour-new-orleans.com.
French Quarter Tours
1.5 hours
$20 per person
Cemetery Tours
1 hour
$15 per person
Step-On Guide Bus Tours
Choose your tour length
Hourly Rates