New Orleans Cemeteries - Information and Tours



The Myth of the Water Table and Burial in New Orleans
It is a long standing myth in travel guide books that in New Orleans, we must bury above ground because of our water table.
That's the myth. Here's the information.
From 1699 through the early 1800s all burials in New Orleans were in the ground. The Mississippi River would flood periodically and dislodge coffins from the earth. Prior to developing an effective drainage system, tropical rains also washed up remains. Thus, New Orleans became known as the "watery grave," and the myth of the water table was born, but...
In the 1800s the city administration decided to build a canal at the edge of the French Quarter to run parallel to Iberville Street. Engineers drilled to approximately 360 feet to determine the condition of the soil. Geological reports showed remains of an ancient Cypress forest, shell, and clay. No moving water was found, but the myth of the water table persisted.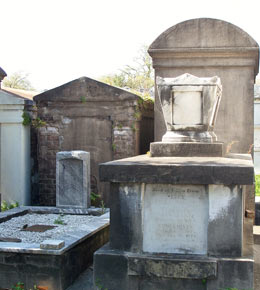 How We Began Burying Above Ground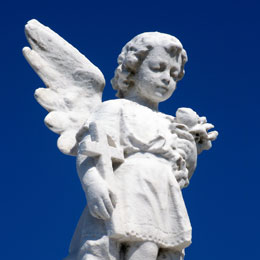 Toward the end of the 1700s Paris experienced serious land shortages for burials. Bodies were moved to the spaces in the sewers underground, but corpses burst through the walls. In 1786 the overflow of bones was moved to a quarry south of the city. This did not solve the problem of what to do about burials.
In the early 1800s, city planner, Nicholas Frochot purchased land two miles outside of what was then the city of Paris for a new cemetery, to be called Pere LaChaise. This was no ordinary graveyard. This was a city of the dead with above ground tombs with space above and below ground for multiple burials.
We copied this plan, as did Portugal and Spain. Above ground burial became a cultural tradition in areas colonized by France, Spain, and Portugal.
For more information on our cemeteries, other cemetery related sites, and haunted places throughout the U.S., please see our Links page. To experience our cemeteries yourself, reserve a tour now!
Tours Available
Cemetery Tours are explorations of burial practices, symbolism, sculpture, history, and occasionally, poetry. Please allow us to be your guides.
We offer three cemetery tours: Lafayette Cemetery #1, St. Louis Cemetery #1, and the Historic Cemetery District at the end of Canal Street.
We welcome volunteer and/or student groups with generous discounts. We also offer a discount for any group of ten or more traveling together.
If you have any questions, or if you're ready to reserve your tour, don't hestitate to contact us at 504-295-9047 or info@tour-new-orleans.com.